New York Motor Vehicles Service Bureau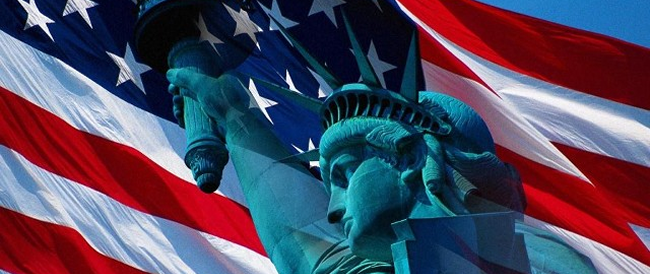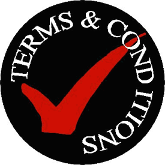 1. You must set your browser to allow cookies.
2. You cannot renew on-line if your address has changed. You must be able to receive mail delivered to the address on the New York Department of Motor Vehicles (NY DMV) vehicle registration records for your vehicle. You cannot change your address during this transaction. You cannot request a change of address by email.
3. The vehicle must have had an inspection within the last twelve months.
4. Your vehicle must be eligible for NY DMV renewal and must have automobile liability insurance coverage. The NY DMV registration cannot be suspended or revoked. If your current registration expired more than sixty days from the day you submit your renewal order, please be advised the NY DMV will not release your registration document until at least sixty days before your current registration expires, in which case you may not receive your registration document for a while.
5. You cannot cancel an on-line transaction. You cannot receive a refund.
6. You do not receive your permanent NY DMV document on-line. You cannot print a NY DMV document during this transaction. However, if you order expedited service, we will email you a temporary registration within one business day that is good for 14 days. You cannot pick up your permanent document at a NY DMV office. Your document is sent by US Postal Service First Class Mail to the address on NY DMV records. You cannot change your address or request delivery to another address during this transaction.
7. You may choose either a forty-five dollar standard processing and handling service fee or a seventy-five dollar one business day processing and handling expedited service fee (order must have been received before 3PM Eastern time). However, you cannot request that the registration document be sent by express mail.
8. If you need your permanent document immediately and you meet all requirements for the document, you must apply in person at a NY DMV office. In such a case, do not place an order through this website. If you order expedited service, you will be emailed a temporary 14 day registration.
9. Your fee will be calculated at checkout and is based on your vehicle's weight, the vehicle use tax based on your county and/or supplemental Metropolitan Commuter Transportation District (MCTD) fee applibale in certain counties. In the event you enter incorrect data or there is a system error discovered during a quality assurance audit of your transaction, your fee will be adjusted by On-line Registration as either a debit or credit to your credit card to correct the error and reflect the correct state motor vehicle registration and processing fees. You will receive a final receipt/statement of such adjustment via email approximately 10 days after you place your order, in accordance with 15 NYCRR Part 77 and you agree to these adjustments to your credit card by placing your order and accepting these terms.
10. In general, please allow ten to fourteen days from the date we receive your vehicle registration renewal order form and payment to receive the registration documents in the mail.
11. You should not operate a vehicle without a valid permanent and/or temporary registration sticker on the windshield. You remain solely liable for any and all unlawful operations and fines. If you do not receive your registration documents within the applicable time from the date your transaction was processed, you can contact the NY DMV by telephone or visit a local NY DMV office.
12. Please note your credit card will be billed by "On-Line Registration," a service bureau duly licensed by the state of New York pursuant to state regulation 17 NYCRR 77. On-Line Registration charges service bureau convenience and processing fees above and beyond state and county fees as referenced above. In placing your order, you authorize use of your NY DMV vehicle registration number to facilitate this transaction. In the event your transaction cannot be processed due to action taken by you or the state, or failure to act on your part, you understand and agree that all processing and expedited handling fees are non-refundable; state vehicle registration fees not tendered to the state will be refunded in approximately four to six weeks. In the event that you do not receive a credit to your account after forty-five days, please email support (at) on-lineregistration.us.
PRIVACY POLICY:

Thank you for visiting On-LineRegistration.us ("Site"). This privacy policy tells you how we use personal information collected at this Site. Please read this privacy policy before using the Site or submitting any personal information. By using the Site, you are accepting the practices described in this privacy policy. These practices may be changed, but any changes will be posted and changes will only apply to activities and information on a going forward, not retroactive, basis. You are encouraged to review the privacy policy whenever you visit the Site to make sure that you understand how any personal information you provide will be used. Note: the privacy practices set forth in this privacy policy are for this Site only. If you link to other websites, including state government websites, please review the privacy policies posted at those websites.

Collection of Information:
We collect personally identifiable information, like names, postal addresses, email addresses, etc., when voluntarily submitted by our visitors. The information you provide is used to fulfill you specific request. This information is also used to provide you with offers from our partners. You may opt out by emailing support (at) on-lineregistration.us. Our Shopping Cart is hosted by 1ShoppingCart.com operated by Web.com. 1ShoppingCart.com has access to aggregated information about customers of our Website in order for 1ShoppingCart.com to analyze performance and make improvements to 1ShoppingCart.com products.

Cookie/Tracking Technology:
The Site may use cookie and tracking technology depending on the features offered. Cookie and tracking technology are useful for gathering information such as browser type and operating system, tracking the number of visitors to the Site, and understanding how visitors use the Site. Cookies can also help customize the Site for visitors. Personal information cannot be collected via cookies and other tracking technology, however, if you previously provided personally identifiable information, cookies may be tied to such information. Aggregate cookie and tracking information may be shared with third parties.

Distribution of Information:
We do not sell or otherwise release your information to third parties, expect as noted herein. We may share information with governmental agencies or other companies assisting us in fraud prevention or investigation or to effect your motor vehicle registration or driver license renewal. We may do so when: (1) permitted or required by law; or, (2) trying to protect against or prevent actual or potential fraud or unauthorized transactions; or, (3) investigating fraud which has already taken place; or (4) filing for your registration or driver license renewal. The information is not provided to these companies for marketing purposes.

Commitment to Data Security:
Your personally identifiable information is kept secure. Only authorized employees, agents and contractors (who have agreed to keep information secure and confidential) have access to this information.

Privacy Contact Information:
If you have any questions, concerns, or comments about our privacy policy you may contact us via: support (at) on-lineregistration.us or by US Mail:

On-Line Registration
405 RXR Plaza, Uniondale, NY 11556

Site Last Updated: 11/4/2016. We reserve the right to make further changes to this policy. Any changes to this policy will be posted.
NOTICE PURSUANT TO 15 NYCRR 77.7
THIS TRANSACTION OR SERVICE IS ALSO AVAILABLE, AT NO CHARGE, DIRECTLY FROM THE OFFICIAL DEPARTMENT OF MOTOR VEHICLES WEBSITE AT WWW.NYSDMV.COM.